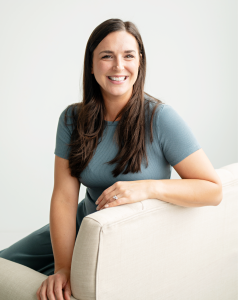 MOD Assistants began when founder Jaclyn Poole saw an opportunity to combine a past passion of hers with an obvious need she saw around her. As an entrepreneur and busy mom, she watched countless men and women around her struggling to keep up with daily tasks in their personal and professional lives, constantly striving for balance.  Jaclyn thought back to one of her first jobs and to this day one of her favorite – a personal assistant role to a busy medical professional in Ohio. There was so much fulfillment in helping this busy, successful women continue to grow her business AND still find time to be present with her family and children. Looking around she saw that need again in her business acquaintances and so MOD was born.
MOD can provide the only thing more valuable than money – time. Our clients want to maximize their free time with things they truly enjoy in — adventure, family, friends, making an impact, or even just binge watching a favorite TV show.
A MOD assistant is a naturally organized person that enjoys helping those around them. He or she pays close attention to the details, is always mindful of deadlines and time restraints, and always willing to learn a new skill. Each client is matched with an assistant based on time requirements and the skills needed to become a successful asset. All of our assistants are vetted through an extensive interview process, background checks and are encouraged to participate in free ongoing education that is provided to them. All MOD Assistants are fully insured so you can feel very safe having them in your home and office.
Thank you for stopping by and getting to know us better. Are you ready for to hand off the mundane tasks in your life to find more time freedom? The first step is to fill our contact form and tell us more about your needs. Hope to see you soon!